CiCi L Amour Sexxxy Latina Dare To Dream
---
Joined: October 28, 2019
Bumped: December 11, 2021
---
Donations
*Returning Friends & PD members receive $50 off services with*

*In Call  1 hr $400
*In Call 90 min  $500
*In Call 2 hrs $650
In Call 30 Min $250

In Call Additional Hour $200
Couples +$150 per hour
Private Filming +$100 Flat

8 hour Overnight $1000
---
Get Screened

When you contact me, please be sure to say you
saw my ad on PrivateDelights. This is important!


info@cicixxx.com
www.cicixxx.com
CiCi L'Amour...
Back in the USA and Fully Vaccinated
Sexxxy Latina - Dare to dream…
SPECIAL $50 off for All veterans and Members of this awesome site
DOUBLES with my sister Christie L'Amour Available!!!

Join me for a Sexxxy Play Date. I hope to see you :)
DOUBLES with my sister Christie L'Amour Available!!! Curious...Just ask. I can send you all the information about this not to be missed offering.


I am thrilled to be back :)
I am an independent escort from Colombia living in Chicago and touring coast to coast.
I hope we get a chance to see each other. Let me know the best day and time that works for you and I will pencil us in for the most erotic adventure of your life. A moment we can share and remember for eternity.
Feel free to contact me by phone or text to 407-760-2752 or email me at info@cicixxx.com I will be happy to send you tons of pics, a complete list of my services / activities we can enjoy together and my rates. The list is too xxxtensive and would also prefer to keep it between us.
You can also find this information on my site www.cicixxx.com
In Calls at my location and Out Calls to you are available.
Tour Schedule 2021
BWI. Dec 4th to Dec 5th
Tyson's Corner, VA. Dec 5th to Dec 8th
Richmond, VA. Dec 8th to Dec 11th
Virginia Beach, VA. Dec 11th to Dec 12th
Schaumburg, IL. Dec 13th to Dec 15th
Oak Brook / Naperville, IL. Dec 15th to Dec 17th
Chicago, IL. Dec 17th to Dec 20th
…more dates coming soon!!!
Services
My discrete services are available to distinguished men, women, and couples. First timers are my favorites. As a high-class independent companion, I take extreme pride in my appearance, and will be meticulously groomed and impeccably dressed when you see me for our date. My accommodations are always upscale, private and discreet for your comfort and security. Being low volume gives me the opportunity to have a great experience with you.Specialty services are available…just get up the nerve and ask. Let me just say All Fetishes & Fantasies Welcome! including Fantasy Role Playing, Private Modeling, Sexy Photo Shoots, Exotic Dancing and More. It is just too much to list here.
In no way do I limit myself, so help me explore my sexuality and share your erotic fantasies with me. If you are really daring and have the time, we can arrange to get together so we can live out those secret passionate desires. Allow me to arrange the surprise for you. My goal is to share all your dreams and make your wishes come true. I will make it happen with pleasure. Therefore, if you seek a confident, dinner date, travel companion, or just company, know that I fully understand your needs and desires. Our time together will always be far from ordinary.
I am available for domestic and international travel. I am always ready to join you for a day, weekend or longer. My passport and my travel bag are packed.
Donations
*Returning Friends that have seen any of the L'Amour sisters, P411, RS-AVS, PD and All Hobby Board members receive $50 off services with *
*In Call One Hour $400
*In Call 90 Min $500
In Call 2 Hours $600
In Call Additional Hour $200
Out Call +$100 more per hour
Private Photo Shoots & Make Your Own Porn Movie +$100 Flat
8 hour Overnight $1000
24 Hour Adventure $2000
48 Hour Getaway $3000
One Week Vacation Companion $5000
For More Extended Engagements Available Please Call for Rates
Feel free to contact me by phone or text to 407-760-2752 or email info@cicixxx.com
CiCiL'Amour
US Tel: 407-760-2752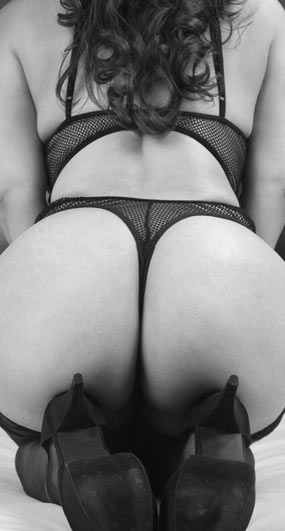 ---
---